Welcome to the world of natural wellness! At our company, we are passionate about harnessing the power of nature to help you achieve optimal health and vitality. We carefully select the finest natural ingredients to bring you products designed to leave you feeling refreshed, invigorated, and ready to take on the world. With our help, you can embark on an exciting journey towards total wellness. So why wait? Join us on this adventure and discover all the amazing benefits that nature has to offer! Together, we can unlock your full potential and help you become the healthiest, happiest version of yourself. Let's get started today!
singapore's first vanilla cultivator and processor
Mireia's Vanilla Voyage: From Garden by the Bay Debut to 500-Plant Sensation, Enriching Singapore's Senses
In a visionary journey that began with a single vanilla planting at the illustrious 10th Anniversary Hanging Garden at Garden by the Bay last year, Mireia's vanilla venture has reached a resplendent milestone. Today, the landscape is adorned with a breathtaking tapestry of 500 thriving vanilla plants, a fragrant testament to Mireia's dedication to botanical excellence.
Taking this aromatic journey to new heights, Mireia has teamed up with Shangri-La Hotels Singapore to bring the enchanting essence of vanilla closer to hearts and palates. The latest planting at Shangri-La Hotels Singapore, along with the inclusion of select restaurants, marks a delicious collaboration that promises to captivate the city's culinary landscape.
But the story doesn't end here; it's just the beginning. As Mireia's vanilla legacy flourishes, anticipation rises for the forthcoming infusion of vanilla into more hotels and restaurants. The city's epicurean scene is set to be transformed as Mireia continues to weave its aromatic spell.
From a seed of an idea to a lush forest of 500 plants, Mireia's vanilla odyssey is a testament to the profound beauty that emerges when nature, vision, and partnership converge. As we look ahead to an exciting future of growth and exploration, the aroma of success and innovation fills the air, making Mireia a name synonymous with vanilla excellence in Singapore and beyond. Watch this space for further updates as Mireia continues to awaken and tantalize the senses of a burgeoning audience.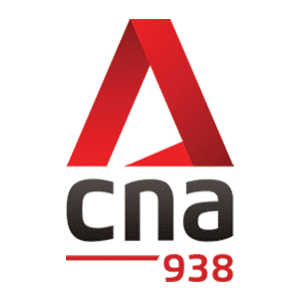 CNA938
Your Singapore Weekend Saturday's Eat, Drink Singapore
For People Who Love Vanilla
Imagine a family with an unmatchable love for the land. Not only do they work tirelessly to cultivate and nurture their organic farm, but they also prioritize sustainable practices. They are passionate about ensuring that their farm is preserved for generations to come, and that their products are of the highest quality. They have built a business that serves customers worldwide, with integrity being at the forefront of everything they do. This family prioritizes growth and learning, both individually and as a unit. They have created a community of like-minded individuals that share their passion for the environment. By following their passions, they have made a difference in the world. Learn from this family and their remarkable commitment to organic farming and preserving the world we live in.
I am very happy to find a shop that is reliable like Mireia. They are easy to contact and understand the products well. The most important that I like is their products are organic and fresh. I love their Vanillas, I have tried Madagascar and Tahiti. Next, I am going to try Indonesian ones.
We love everything about this shop! the vanilla smell is great, the packaging nice, and most importantly, the staff was amazing. they give us a lot of explanation and make me comfortable buying the product. highly recommended it!
I bought this for my husband for his birthday. I made him a cake with it. This was a fabulous alternative to fresh and frozen fruit, very affordable, it lasted him a long time, and retained the full durian flavor that he loves so much.
I personally love Mireia's products. They are genuinely high-quality products. This is my third time buying the Madagascar Vanilla and will buy it again for sure.
Mireia is great! We love their products. Organic, natural, fresh, and excellent services. I never doubt their products as they have high-quality products. It is very rare to find a shop like this nowadays.
If you are looking for a good range of great coffees, please check out Mireia in Singapore. They are offering outstanding Indonesian Coffees in their online shop.