We believe in delivering the best quality of essential goodness from mother nature to you. It relates to all of us in a warm, caring, and cheerful way that rewards the senses with energizing pleasure, refreshment, and health.
singapore's first vanilla cultivator and processor
Connecting Vanilla and Singapore.
Garden by the Bay extended the invitation to Mireia to participate in this year's anniversary. Under the theme "Hanging Gardens – Mexican Roots", Mireia will show their Vanilla plants at the flower dome and hopes to connect Singapore with the history of Vanilla.
"Mireia is honored to be invited to celebrate the 10th anniversary of Garden by the Bay: Charles, Founder."
For years, Mireia grow Vanilla and the process of making Gourmet Vanilla Beans.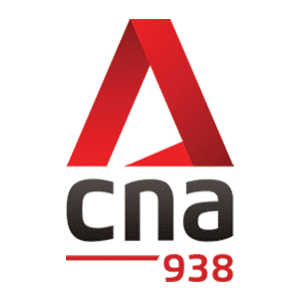 CNA938
Your Singapore Weekend Saturday's Eat, Drink Singapore
For People Who Love Vanilla
As a family of four, they love spending quality time learning how to grow organic fruits and vegetables together. They've aligned their business practices to fit their lifestyle and now serve customers globally. They're thrilled to be able to turn their passion into a business.
I am very happy to find a shop that is reliable like Mireia. They are easy to contact and understand the products well. The most important that I like is their products are organic and fresh. I love their Vanillas, I have tried Madagascar and Tahiti. Next, I am going to try Indonesian ones.
We love everything about this shop! the vanilla smell is great, the packaging nice, and most importantly, the staff was amazing. they give us a lot of explanation and make me comfortable buying the product. highly recommended it!
I bought this for my husband for his birthday. I made him a cake with it. This was a fabulous alternative to fresh and frozen fruit, very affordable, it lasted him a long time, and retained the full durian flavor that he loves so much.
I personally love Mireia's products. They are genuinely high-quality products. This is my third time buying the Madagascar Vanilla and will buy it again for sure.
Mireia is great! We love their products. Organic, natural, fresh, and excellent services. I never doubt their products as they have high-quality products. It is very rare to find a shop like this nowadays.
If you are looking for a good range of great coffees, please check out Mireia in Singapore. They are offering outstanding Indonesian Coffees in their online shop.